The first Rolling Stones recordings of Roll Over Beethoven were heard on the "Saturday Club" BBC radio broadcast on October 26, 1963 and hosted by Brian Matthews. It was recorded another three times for radio broadcast, but unlike the Beatles or Led Zeppelin the Stones have never released their BBC performances from the 1960's. So we are left with unauthorized titles like the "Cops & Robbers" EP, "Wanted: Now & Alive" EP, "Beautiful Delilah", and "Beat Beat Beat at the Beeb" as the sources for the various versions of this early Stones favorite. The Stones included two Chuck Berry songs in the set-list of their blockbuster tour of the States in 1969. Both songs, Carol and Little Queenie, made it on to the landmark live in 1969 LP "Get Yer Ya-Ya's Out!" and in keeping with popularity of these tunes the Stones decided to include three Berry songs for the follow-up European Tour set-list replacing Roll Over Beethoven for Carol, keeping Little Queenie, and adding Let It Rock.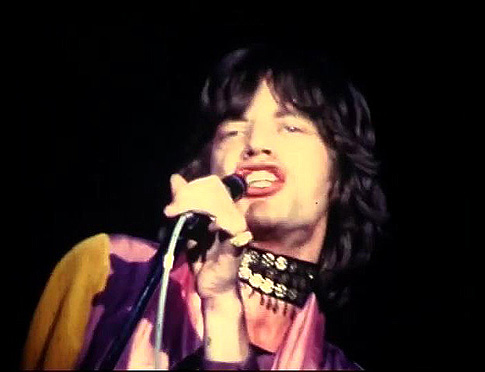 "Roll Over Beethoven"
(TSP-3 1Sh)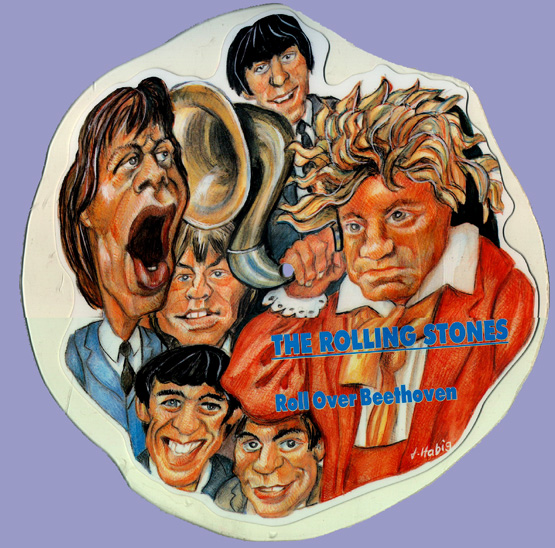 The Swingin' Pig 1989
Side A: Roll Over Beethoven
Side B: Come On/Down The Road Apiece

Comment: Shaped Picture Disc of the BBC radio recordings.
"Street Fighting Men In Milan - LP"
(No Matrix)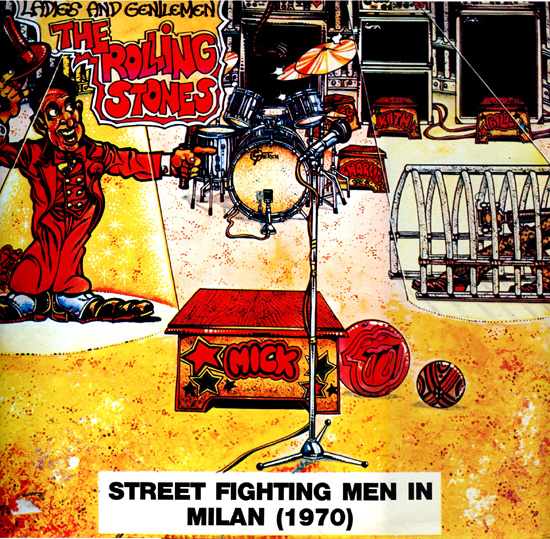 Claudine Records
Side One: Jumpin' Jack Flash/Roll Over Beethoven/Sympathy For The Devil/Stray Cat Blues
Side Two: Prodigal Son/Dead Flowers/Brown Sugar (before "Sticky Fingers"!)/Honky Tonk Women/Street Fighting Man
Comment: Rare first release of the Milan 1970, 1st Show performance on vinyl.
"Roll Over Beethoven"
(VGP-261-1/2)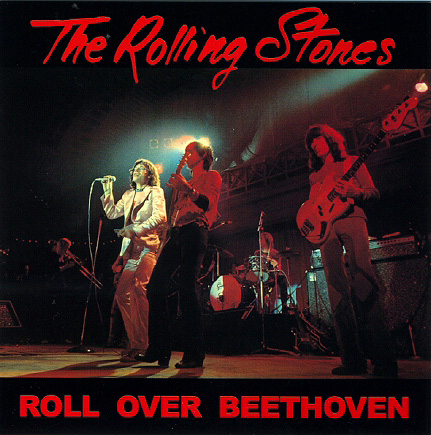 Vinyl Gang Product
Palaido Palazzo Dello Sport, Milan, Italy, October 1, 1970 1st Show
CD 2: Jumpin' Jack Flash 3:42/Roll Over Beethoven 2:22/Sympathy For The Devil 7:36/Stray Cat Blues 4:03/Love In Vain 5:36/Prodigal Son 3:02/Dead Flowers 3:55/Midnight Rambler 11:18/Live With Me 1:20/Little Queenie 0:47/Brown Sugar 4:17/Honky Tonk Women 3:15/Street Fighting Man 4:12

Comment: The only CD release of Milan 1970 1st Show.
"Vintage Champaign"
(DAC-081-1/2)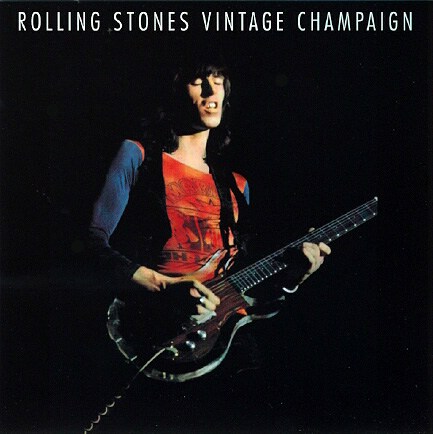 Dog n Cat Records
Palaido Palazzo Dello Sport, Milan, Italy, October 1, 1970 2nd Show
CD 2: Jumpin' Jack Flash 3:45/Roll Over Beethoven 2:32/Stray Cat Blues 4:11/Prodigal Son 1:31/Dead Flowers 4:04/Midnight Rambler 10:10

Comment: First release of the first six songs from Milan October 1, 1970 2nd Show! From the musical soundtrack heard on the video.
"Live In Europe 1970"
(IMP-PV-806)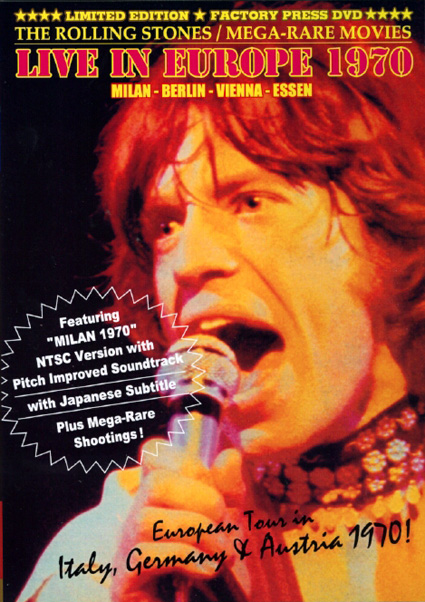 Comment: No dumb-ass subtitles on the video you see here!