Gem Stones: The Lost Treasure
Mick Taylor's Finest Solo as a Rolling Stone
Gimme Shelter, Philadelphia, PA, July 21, 1972 1st Show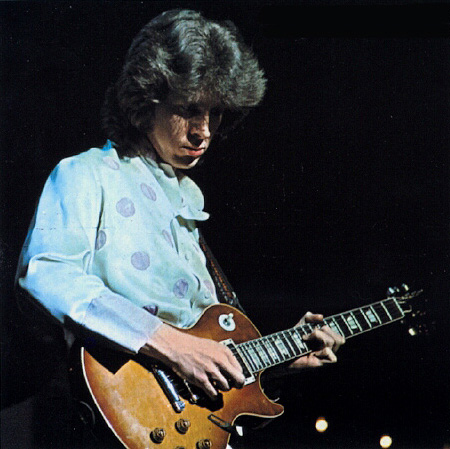 Mick Taylor's playing ability was noticed early in his time with the band. It wasn't the first studio sessions that produced Live With Me, Honky Tonk Women, or even the outtake Jiving Sister Fanny. It was in live performance. The live performance specifically at his awkward debut at Hyde Park in July 5, 1969 in the wake of founding member Brian Jones' death just days before under suspicious circumstances. You can hear Jagger say "that's pretty good" as he and Richards exchange lead lines in the slow middle segment of Midnight Rambler during that performance. So with this mind we ask ourselves; what was Mick's finest playing moment with the band? There were many and many songs come to mind such as live versions of Love In Vain on nearly any occasion where he switches seamlessly from slide to lead, or versions of Sympathy For The Devil from 1969 and 1970. Just listen to his playing on "Get Yer Ya-Ya's Out!". He was really still breaking in with the band, but by the time they were 6 or 8 shows into the 1969 tour they were really flying.
Picking the one occasion where you just go wow is a tall order as there are hundreds of hours of live examples, but the one that is just sensational for me is Gimme Shelter from Philadelphia, July 21, 1972 1st show. The other thing about his playing is that it lends itself to these "wow" moments because he nearly always played the solos differently or with a slightly different feel. It was never "cookie cutter" for him, so there were these brilliant sort of variations in solos and playing that one can listen for and it really presents itself as a treasure hunt in a candy store. So have a listen to my vote, strictly a matter of opinion of course, but something that is in my mind a lost "gem stone". Maybe the Stones will release some live '72 tracks in the "Exile On Main St." re-packaging. This song would be an excellent one to include because even though it is a soundboard source the sound quality really isn't perfect or excellent.
Listen for the soloing 3/4 of the way through the song:
Yeah and a storm is threatening, my very life today
Gimme, gimme shelter, Lord I'm gonna fade away
War children, it's just a shot away, it's just a shot away
War children, it's just a shot away, shot away, shot away, just a shot away, just a shot away, ahh yeah
Alright baby, that's alright (Jagger is talking to Mick Taylor during the solo!)

at 4:18 in to the song...
It screams, it cries, it is burns baby.
Found on these recordings:
"Philadelphia Special"
(VGP-260)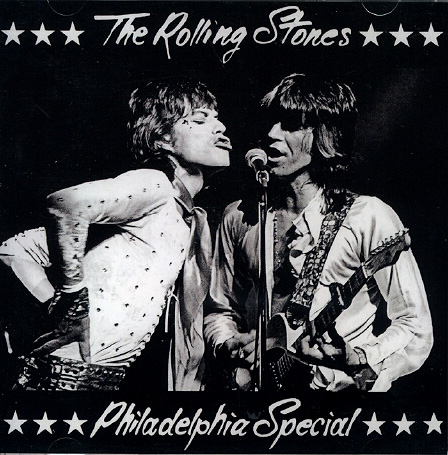 Vinyl Gang Product
Comment: Found in best sound quality on this CD. The cover shot is from the infamous pre-TSP RSGL vinyl release.
"Philadelphia Special"
(TSP-CD-050-1)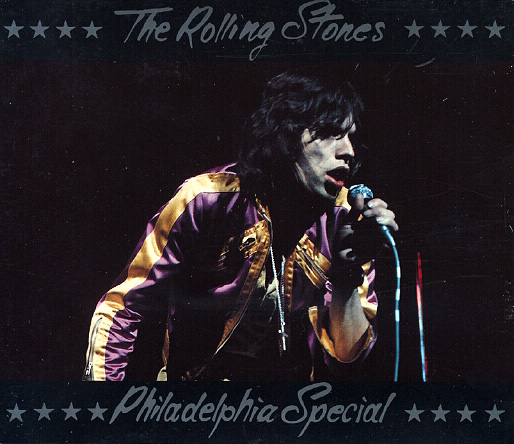 The Swingin' Pig
"Unreleased Decca Live Album 1972"
(RS1/A)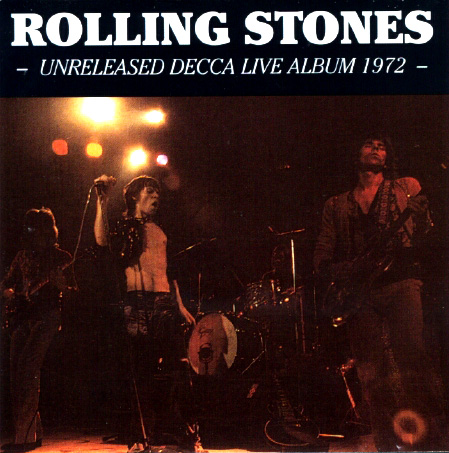 Stonehenge 003
"Love In Vain"
(GDRCD 9007)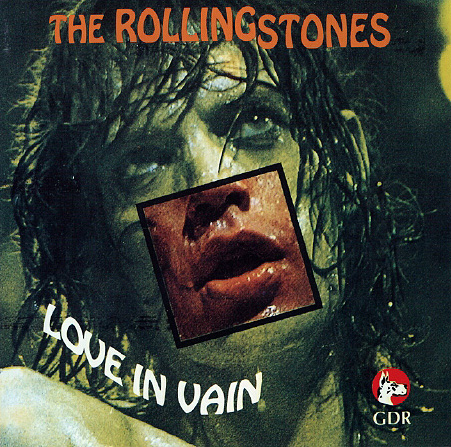 Great Dane Records