Mick Taylor - "Session Mucisian 2000"
Carla Olson "The Ring Of Truth"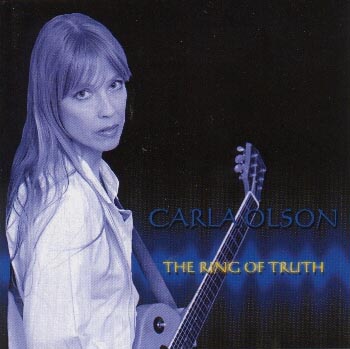 (E3256)
UK Release on Evangeline 2001
Loserville/Never Fade Away/The Low Way/The Ring Of Truth/Locked Up Tight/Sweeter/Can You Please Crawl Out Your Window?/Great Black Hole/Wave Of The Hand/Friends In Baltimore/After You've Gone(Empty Blues)/Winter(12:01 Phenomenal!)
Miyuki "Mick & I"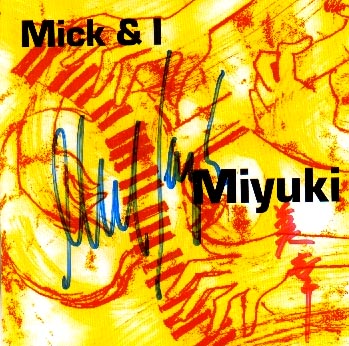 (855.363)
Sierra Bravo Productions 2001
(This copy signed by both Mick and Miyuki)
Comment: This is a great effort that prominently features the rhythm riffs and lead guitar playing of Mick Taylor. Jazz-Rock Fusion. Instrumentals that are the Potted Shrimp and Dancing In The Light of the new millennium.
Can You?/Bye Joe/Five Years/Amber Blue/Still Waiting/Never Imagine/Over And Beyond/Soho Loft/Too Short
"Guitar Heroes"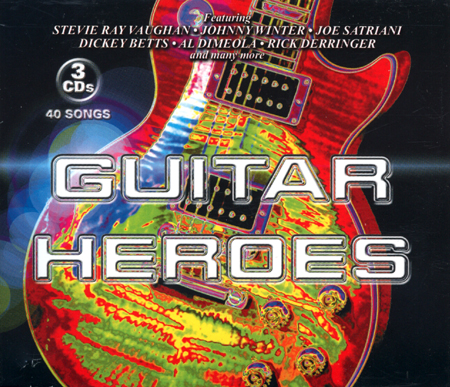 Sony Music, 2001
CD 1: Little Wing 6:49 Stevie Ray Vaughan & Double Trouble/Crushing Day 5:15/Giddy-Up 5:17 Mick Taylor/Motor Head Baby 4:00 Jimmie Vaughan/Duane's Tune 5:58 Dickie Betts Band/All Along The Watchtower 4:34 Mahogony Rush, Frank Marino/Black Magic Woman-Gypsy Queen 5:20 Santana/Out Of Control 3:28 Ted Nugent/Stop 4:22 Mike Bloomfield, Al Cooper, & Steven Stills/Smokin' 4:20 Boston/Sweet Dreams 3:25 Chet Atkins & Mark Knopfler /Cradle Rock 3:51 Joe Bonamassa/Walking Thru The Park 4:06 Johnny Winter w/Muddy Waters