Gem Stones: The Lost Treasure
Keith Richards' Moment of Fire
Bitch, Civic Arena, Pittsburgh, PA, July 22, 1972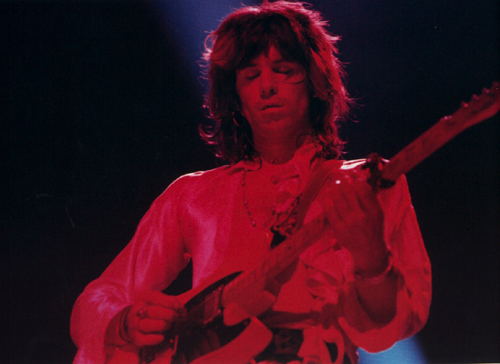 The Rolling Stones Touring Party of 1972 was a spectacle, a circus, and an exercise in excess. Despite jetliners, aristocrats, and multitude of hangers-on when the Stones hit the stages of the States in 1972 they were on fire most nights. They had time to gel and become a unit since the last US tour in 1969 with new lead guitarist Mick Taylor and it was no holds barred Rock 'n' Roll. Maybe it can be said that the Mick Taylor years were also the Keith Richards years as he has never really eclipsed his playing in that period in my opinion. It could be a competitive spirit in keeping pace with the musicianship of Taylor or maybe it was just the period, his inspirations, or his interest in the band and the music. It changed though over time as the group evolved from a band that followed the guitar players to more of a group of musicians all equaly dependent on one another.
So what could possibly be the moment of truth for a guitar player who has been part and parcel a Rolling Stone for over 50 years? Where is that moment, that performance, those minutes of inspiration that sets the phenomenal playing of this great musician truly apart from hundreds, maybe thousands of hours sensational performances? One such moment comes to mind when Richards' is on fire playing the instrument with reckless abandon and pure rage. It can only be described as rage. Bitch has always been Keith showpiece and he's not only playing the rhythm lines, but also taken the occassion to play the solos. Who would have thought that a dark arena in Pittsburgh would be the venue of such a moment, but to my ears it is. The late 90's surfacing of a 1972 soundboard that had been previously lost on all ears surfaced. Rumors of "new" 1972 stereo soundboard created waves of excitement for fans thinking of the possiblity of hearing another great '72 Stones show through the mixing board. Pittsburgh '72 is indeed a soundboard recording but the sound quality isn't that great, in fact is barely just OK. One thing it does hold is the preserved sounds of Keith Richards with guns blazing. Keith's playing is nicely favored in the mix here...
"The Royal Dragon"
(VGP-083)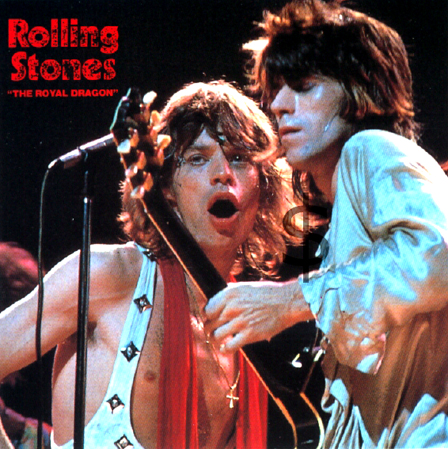 Vinyl Gang Product
"Plan Sex On The Way To Pittsburgh"
(BRCD 1911)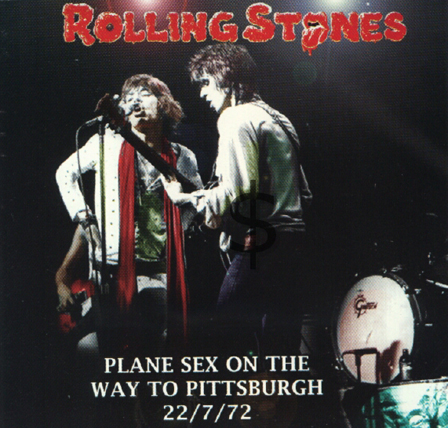 Montserrat Records