"Could You Walk On The Water?" was the title of an LP scheduled for release by the Stones on March 10, 1966. The front cover was to only have the heads of Rolling Stones sticking out of a water reservoir. Decca refused to issue that or any record with such a title.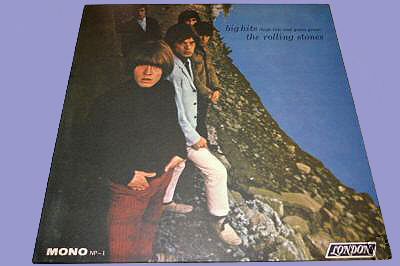 Withdrawn Cover Shot of "Big Hits (High Tide And Green Grass) NP-1"
The tracks chosen for the LP were:
19th Nervous Breakdown
Sad Day
Take It Or Leave It
Think
Mother's Little Helper
Goin' Home
Sittin' On A Fence
Doncha Bother Me
Ride On Baby
Lookin' Tired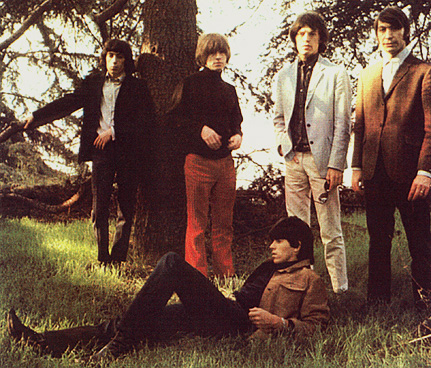 Some of the cover artwork shots actually ended up on the US "Big Hits (High Tide & Green Grass)" with the Stones standing next to a California reservoir and not on the water itself! Most of the songs were eventually released on "Aftermath" which was released in the UK on April 15, 1966 and in the US with a slightly different track listing on July 1, 1966. Other songs were eventually issued in the States on the compilation LP "Flowers" released on July 14, 1967. Lookin' Tired has never been officially released but it is a well known track from the underground LP "Bright Lights Big City". It was recorded at RCA Studios in Hollywood on September 6, 1965.
There have been a couple of underground releases with this title as well:
"Could You Walk On The Water?"
(VGP-027)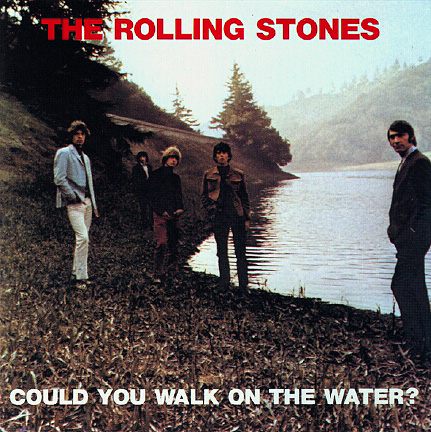 Vinyl Gang Product
Criss Cross Man (Save Me) 4:16/Waiting On "My" Friend 4:11/Tops 4:40/You Should Have Seen Her Ass 4:14/Fast Talking 6:23/Slow Down And Stop 3:04/Wind Call 3:27/Shame Shame Shame 2:44/Act Together 4:08/I Got A Letter 4:27/English Rose 1:08/Man Eating Woman 3:04/Brown Leaves 1:50/Light Up 4:45/Guess I Should Know 4:06/It's Cold Down There 3:31
Cool rare tracks, but clearly no relation to the original album concept.
The Sister Morphine label also released the track sequence in a "Stereo Stones" compilation with this title as well (The "the" in the title is debatable at this point in time):
"Could You Walk On Water?"
(CD-R's)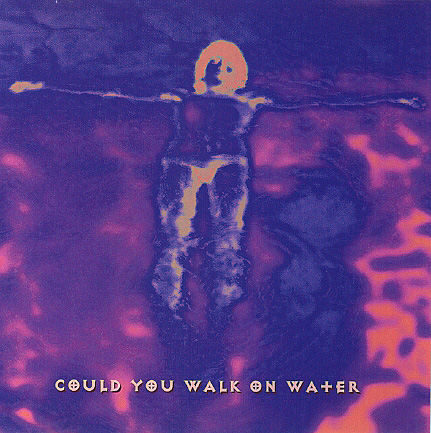 Sister Morphine
CD 1: 19th Nervous Breakdown 3:51/Sad Day 3:01/Take It Or Leave It 2:47/Think 3:10/Goin Home 11:14/Mother's Little Helper 2:45/Sittin' On A Fence 3:03/Don't Follow Me 2:43/Ride On 2:53/Looking Tired 2:15
("Could You Walk On The Water?" Tracks)
Have You Seen Your Mother, Baby, Standing In The Shadow? 2:27/Stupid Girl 2:56/Lady Jane 3:09/Flight 505 3:28/High And Dry 3:08/Out Of Time 5:38/It's Not Easy 2:56/I Am Waiting 3:11/What To Do 2:32/Long, Long While 3:00/Who's Driving Your Plane? 3:13

CD 2: Time Is On My Side 3:00/Heart Of Stone 2:46/Heart Of Stone #2 3:43/The Last Time 3:26/Play With Fire 2:13/Satisfaction 3:42/Get Off My Cloud 2:58/As Tears Go By 2:44/19th Nervous Breakdown 4:03/Paint It Black 3:20/Under My Thumb 3:41/Have You Seen Your Mother, Baby, Standing In The Shadow? 2:34/Let's Spend The Night Together 3:38/Ruby Tuesday 3:18/Jumpin' Jack Flash 3:41/Street Fighting Man 3:18/Honky Tonk Women 3:04/You Can't Always Get What You Want 4:50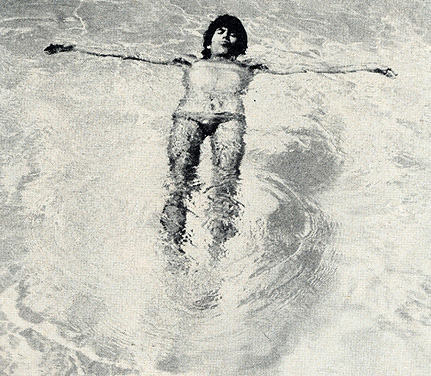 Keith Floats On The Water!