Fanzine Periodicals
"Basement News"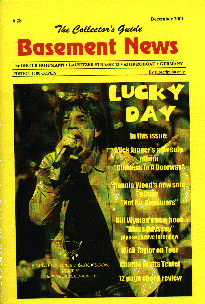 Deutschland
December 2001:#28
Essential reference and research for fans who collect ALL recorded Stones & related media
"Goddess In The Doorway" Review & Collector's Checklist
"Not For Beginners" Review
"Blues Odyssey" Review
Wyman Interview
Underground & Commercial Release Summaries
Watts & Taylor Tour Date Tables
"Blues Man"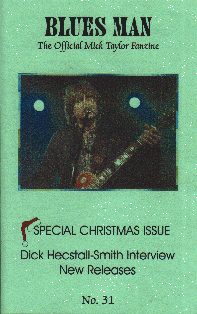 Canada
December 2001: No. 31
Dick-Hecstall-Smith Interview
Mick Taylor Influences
Tour Schedule
John Lee Hooker Tribute
Internet Sites (This one is missing!)
Concert Reviews
CD Reviews
"Stones People"
The Netherlands
December 2001: No. 16
A very professional production. Always great color graphics.
Charlie Watts at Ronnie Scotts
Knebworth 1976
Barry Plummer Photography
"Goddess In The Doorway"
CD Reviews (Commercial Releases)
Bill Wyman's "Blues Odyssey"
Hyde Park 1969
Dominique Tarle's "Exile On Main St."
Krüger's Stones