The Rolling Stones: Book Releases
"According To The Rolling Stones"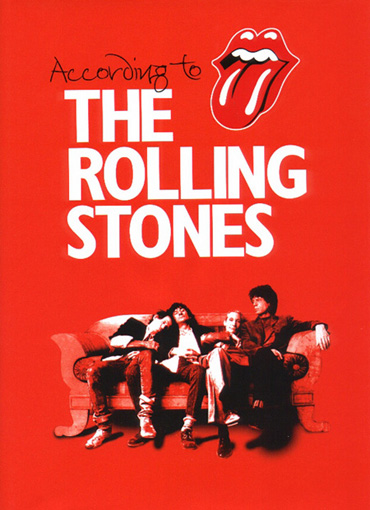 by Mick Jagger, Keith Richards, Charlie Watts & Ronnie Wood
Edited by Dora Loewenstein and Philip Dodd
Published by Chronicle Books, San Francisco, 2003
ISBN: 0-8118-4060-3
Comment: Great quality paper and photographs. Text review pending.
"The British Blues Guitar Heros"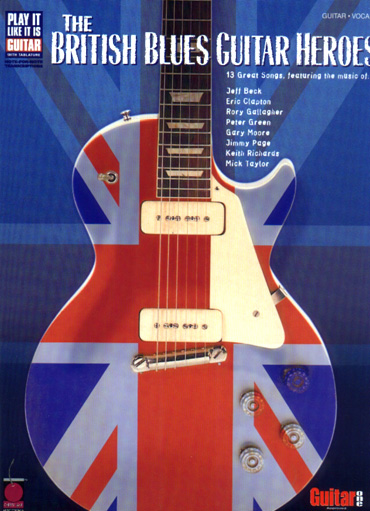 Published by Cherry Lane Music Company, 2003
ISBN: 1-57560-518-X
Comment: Mick Taylor transcribed on Oh Pretty Woman from the Bluesbreakers!
"The Rolling Stones: Unseen Archives"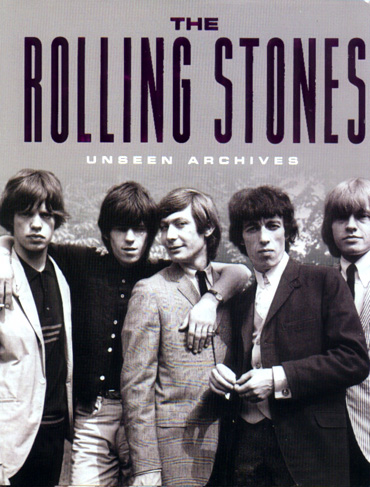 by Susan Hill
Published by Parragon Publishing, UK, 2002
ISBN: 0-75258-971-7
Comment: Not all photos are unseen but quite a few are, and ironically those are the photos that are the most grainy. Maybe that's why they were never published in the first place.
"Rolling Stones • 40 X 20"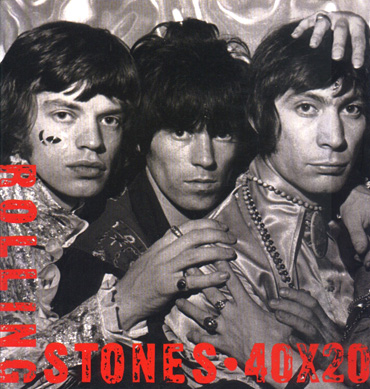 by Chris Murray
Published by Watson-Guphill Publications, New York, 2002
ISBN: 0-8230-8416-7
Comment: 40 years of photography by 20 different photographers including Mankowitz, Cooper, E. Russell, and Gruen. There are some unusual shots, but most will be familiar if you have been collecting books over the years.
"Love You Live, Rolling Stones"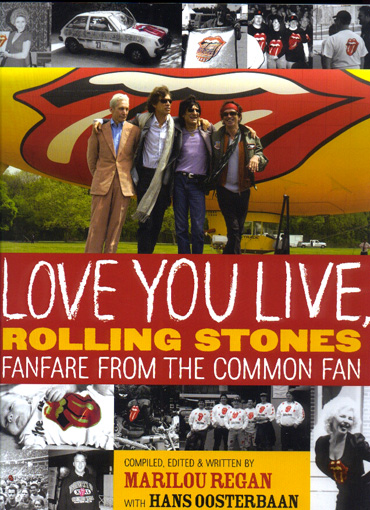 by Marilou Regan with Hans Oosterbaan
Published by Fanfare Publishing, Inc, Philadelphia & Amsterdam, 2002
ISBN: 0-972370-0-4
Comment: A collection of photos and stories by fans & collector's including the likes of Karnbach, Beach, & Eborn. An interesting collage of experiences and photographs.
"The Rolling Stones Complete Recording Sessions 1962-2002"
by Martin Elliott
Published by Cherry Red Books Ltd., 2002
ISBN: 1-901447-04-9
Comment: An updated version of Elliott's original book released in 1989, including some of the exact same text used in the first book "Complete Recording Sessions". The format is much the same with song titles and recording dates as well as interesting background, anecdotes, and commentary on the songs. Commercially released tracks include information about personnel and the titles of the recordings where the song can be found. This is not the case for the unreleased music which only gets a Released on Bootleg commentary. My first book is riddled with notes that include the LP's and CD's where nearly all the unreleased stuff can be found as well as the running time of songs and alternate/working names for several of the tracks. I found the book to be a useful sorting of all the tracks found on bootlegs in near chronological order, but the detail I was looking for would not be in the format of my notations until the release of "Das Weissbuch" by Dieter Hoffmann in 1991, specifically the "Recording Index" section of the book. As far as pure breadth of all types of recordings and public performances goes the bar was set by Felix Aeppli in 1985 with his book "Heart Of Stone" and again in 1996 with "The Ultimate Guide".
Elliott's first book published in 1989: