Memorial Auditorium, Buffalo, New York
June 15, 1975
"Hot As Hell"
(75-HH90581)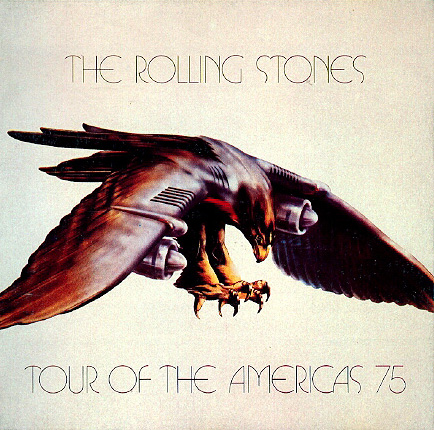 No Label
"Hottest In Hell"
(TSD013)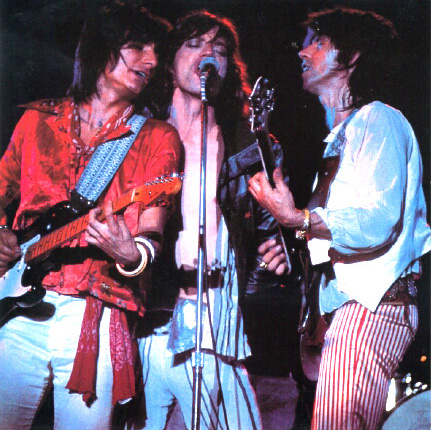 Shaved Disc
"Heartbreakers in Buffalo"
(VGP-028)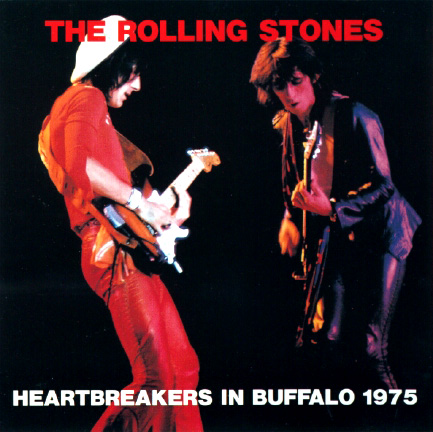 Vinyl Gang Product
Honky Tonk Women 5:36/All Down The Line 3:59/If You Can't Rock Me-Get Off My Cloud 7:34/Star Star 4:18/Gimme Shelter 5:59/Ain't Too Proud To Beg 4:30/You Gotta Move 4:01/You Can't Always Get What You Want 10:28/Happy 2:56 /Tumbling Dice 4:34/Luxury 4:44/Doo Doo Doo Doo Doo (Heartbreaker) 5:23/Fingerprint File 7:30

-Honky Tonk Women
-All Down The Line: Jagger says the "Sha La Le" line from the acoustic version
-If You Can't Rock Me-Get Off My Cloud: Jagger comments "sure is hotter than hell in here" before the start of the song
-Star Star: "A sad story about a bad girl" Keith does a restart on the opening chords as he politely waits for Jagger to quit talking.
-Gimme Shelter: Keith cranks up the rate dial on the phaser effect for the intro. Lots of flutter picking by Wood on the solo.
-Ain't Too Proud Too Beg: There's a fade/splice between GS & ATPTB.
-You Gotta Move: Chorus line version. Jagger gives bass drum mix instructions to "Jean-Claire".
-You Can't Always Get What You Want: Woody got a big spotlight solo on this track at '75-'76 shows.
-Happy: Keith rock 'n' rolls.
-Tumbling Dice
-Luxury(!): A live rarity in soundboard, but it fades early at 2:57. Could this song be about......
Very good quality stereo soundboard. Some audible tape hiss and lacking somewhat in clarity. The mix: Keith is down in the left channel, and there's lots of Ronnie in the right on the first three tracks, but the balance improves as they go. An intense and inspired performance. Note this performance is not to be confused with the repeat performance in Buffalo on the last stop of the tour at Rich Stadium, August 8, 1975.