Battle: The Beatles Versus The Rolling Stones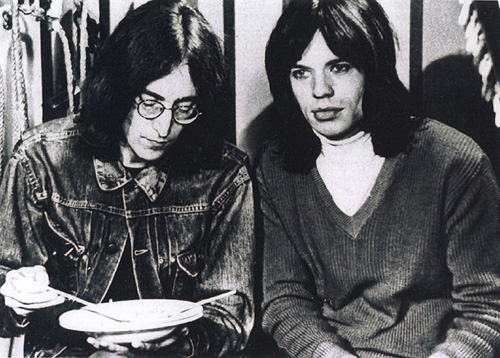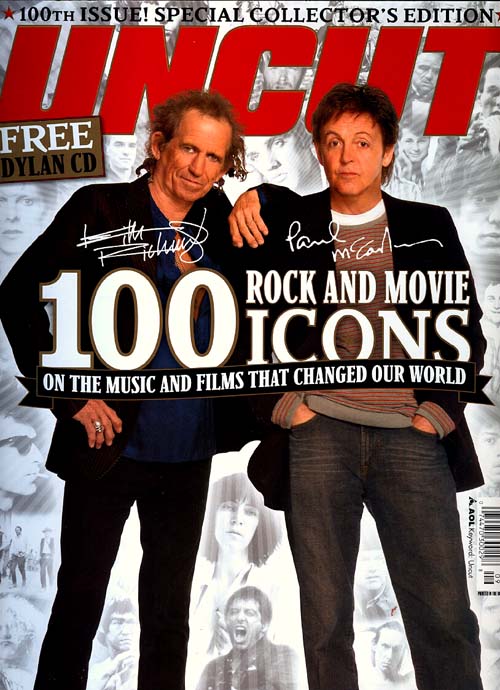 Some basic comparisons and examples of influence during the years of friendly competition.
Same Songs Sung:
I Wanna Be Your Man vs. I Wanna Be Your Man
Roll Over Beethoven vs. Roll Over Beethoven
Money vs. Money
Feedback:
I Feel Fine vs. Mother's Little Helper
- Jagger hums the feedback intro and melody in "Charlie Is My Darling"
Songs With Whistling:
Two Of Us vs. Something Happened To Me Yesterday
The Mellotron (Paul McCartney vs. Brian Jones):
Strawberry Fields vs. We Love You
Love:
All You Need Is Love (Jagger present at the live filming/recording session) vs. We Love You
Dogs:
Hey Bulldog vs. Walking The Dog
Disturbing The Peace:
Rooftop Concert (3 Saville Row, January 3, 1969) vs. Brown Sugar on a Flat Bed Truck (5th Avenue, May 1, 1975)
Transportation:
Drive My Car vs. Who's Driving Your Plane
- Chuck Berry's I Want To Be Your Driver may have been the influence for both!
Glyn Johns:
Get Back/Let It Be (Twickenham Film Jams) vs. Let It Bleed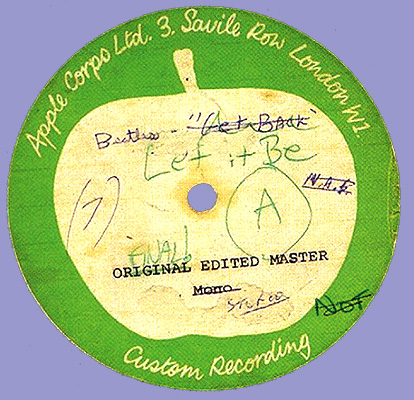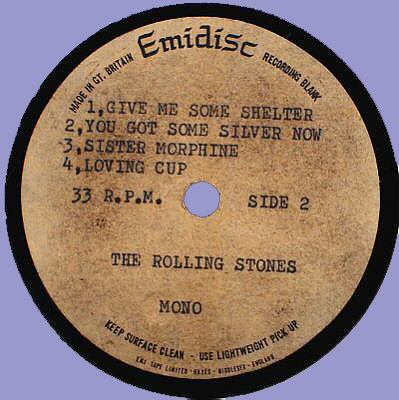 Billy Preston:
Get Back vs. Melody
Music Business Incorporated: Allen B. Klein Co.
Apple (an ABKCO Managed Company) vs. Decca (ABKCO)
Recommended to McCartney by Jagger. Both bands ultimately lost their 60's catalogues under his management (Associated TeleVision/Michael Jackson/Sony & ABKCO - Contract Settlement)

Music Movie Director: Michael Lindsay-Hogg
Let It Be Movie vs. Rock 'n' Roll Circus
Vocals In A Foreign Language (German vs. Italian):
Sie Liebt Dich & Komm, Gib Mir Deine Hand vs. Con Le Mie Lacrime
Best Singles Not On (Original) Albums:
Revolution (Single Version) vs. Jumpin' Jack Flash
Lady Madonna vs. Honky Tonk Women
Sitar:
Love You To vs. Paint It Black
Psychedelic Albums:
"Sgt. Pepper's Lonely Hearts Club Band" - 1967 vs. "Their Satanic Majesties Request" - 1967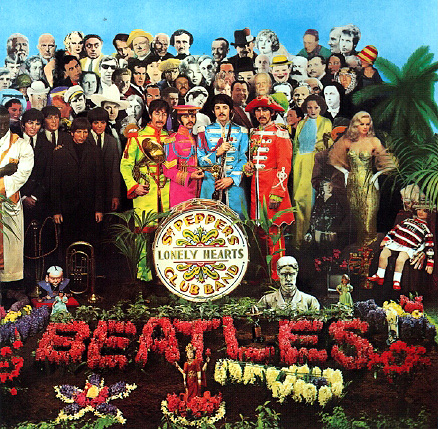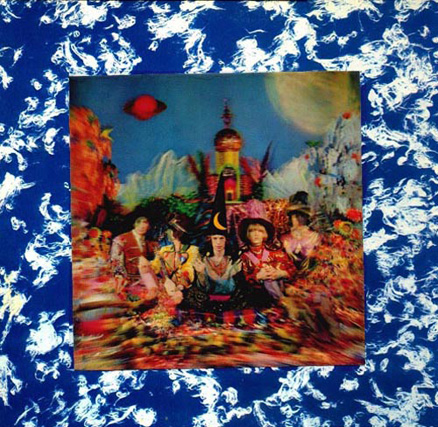 White Albums:
The Beatles (White Album) - 1968 vs. Original Beggars Banquet - 1968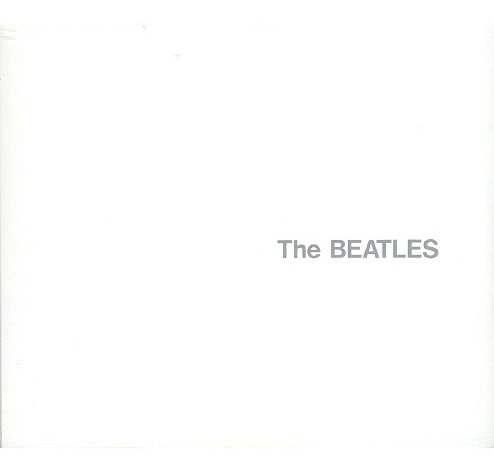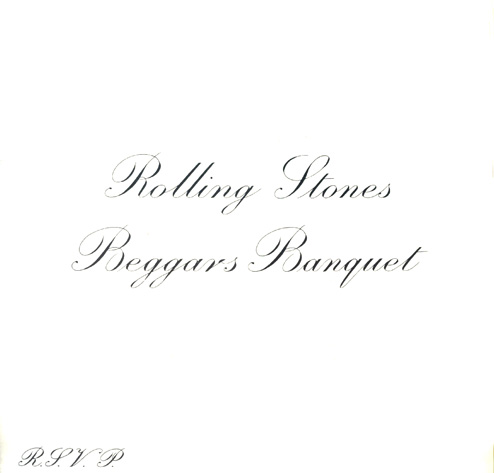 Definitive "Let It..." Albums:
Let It Be - 1969 vs. Let It Bleed - 1969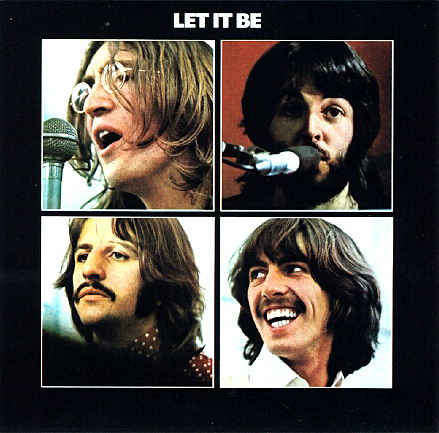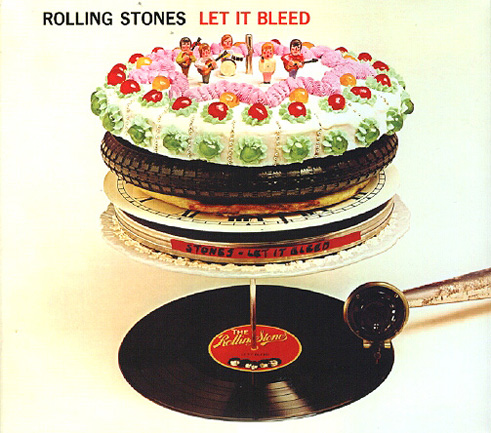 Horses:
Dig A Pony vs. Wild Horses
Medical:
Doctor Robert vs. Dear Doctor
Producers:
George Martin vs. Andrew Loog Oldham
I think this is no contest. Martin was a genius in the studio. The approach was quite different in the studio with The Beatles lush string and horn arrangements which the Stones only dabbled in at the time. The Stones' main emphasis being in Blues/Rhythm and Blues with a distinct guitar sound which speaks a great deal to their musical differences in my opinion.
The "Hold Me Love Me" line:
Eight Days a Week (1964) vs. I'm Free (1966)
Song Writers:
Lennon/McCartney vs. Jagger/Richards
Girlfriends (era):
Cynthia Powell vs. Marianne Faithful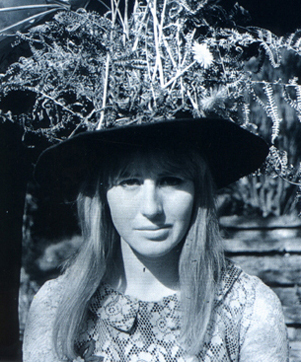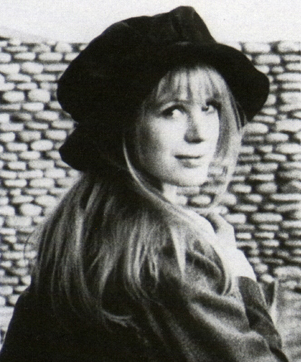 Cynthia Powell (Lennon), May 1965 / Marianne Faithfull, 1966
Jane Asher vs. Anita Pallenberg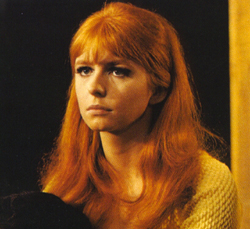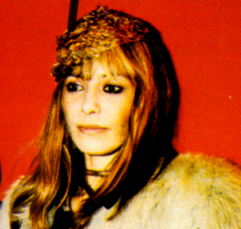 Jane Asher in "Romeo & Juliet" / Pallenberg at the "Performance" Premier, 1970
Songs With The Names of Ladies:
Eleanor Rigby vs. Ruby Tuesday
Michelle vs. Lady Jane
Opposites:
I Want To Hold Your Hand vs. I Just Want To Make Love To You
Dylan's Biggest Impact:
John Lennon vs. Brian Jones
Songs With Multiple Parts Divided by Tempo Changes:
A Day In The Life vs. Midnight Rambler
Women Who Influenced The Music:
Yoko Ono vs. Anita "Stray Cat Blues" Pallenberg
"Severe" Ballads:
Yesterday vs. As Tears Go By
Monkey's:
Everybody's Got Something To Hide Except Me and My Monkey vs. Monkey Man
Long Long...
Long, Long, Long vs. Long Long While
She Said...
She Said She Said vs. She Said Yeah
Girls:
Girl vs. My Girl
Definitive Double Albums:
The Beatles (White Album) vs. Exile On Main St.
Inciting A Riot: It was thought that music could change the world!
Revolution vs. Street Fighting Man
Slow and Fast Single/LP Versions:
Revolution 2/(1) vs. (Country)/Honk-y Tonk Women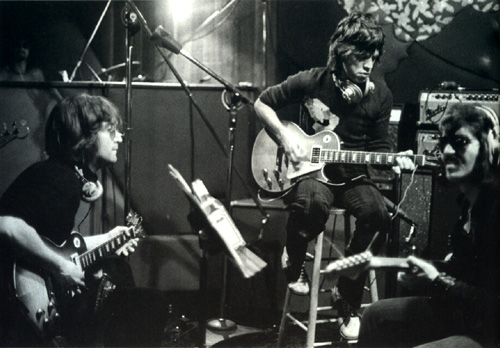 The best of anything will always be compared...